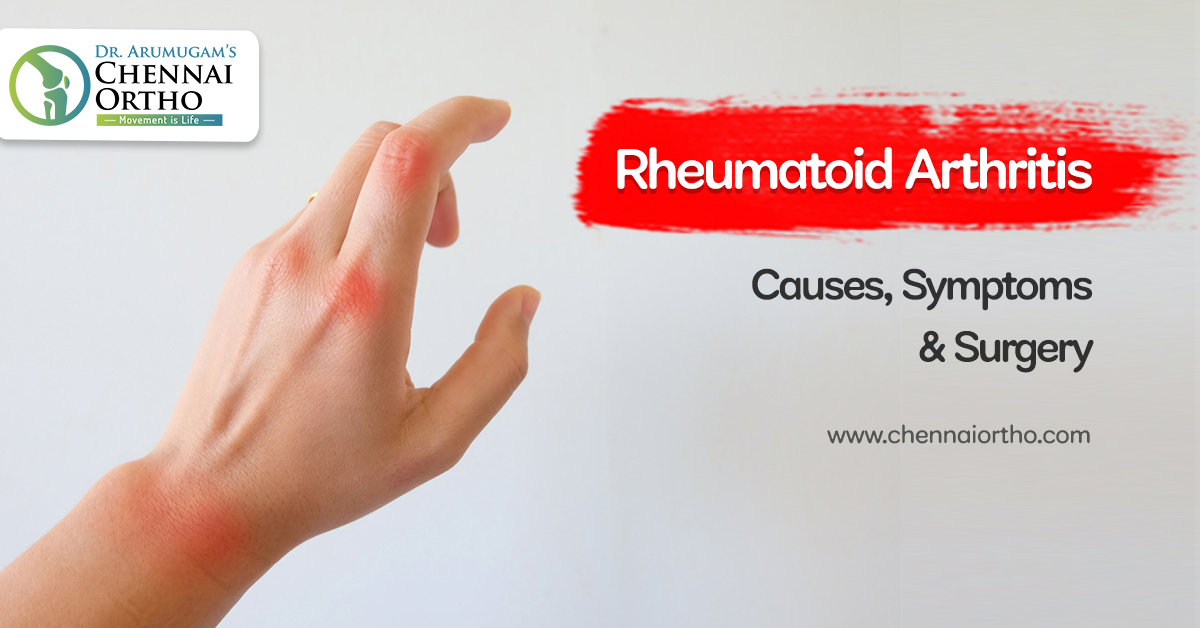 What is rheumatoid arthritis?
Rheumatoid arthritis is a chronic inflammatory condition that affects your joints and your body's tissues. It's an autoimmune disease which means your immune system mistakenly attacks your own body's tissues.   
The condition can affect more than just your joints. In some cases, it attacks and damages your skin, lungs, heart, and eyes as well.  
While all of this might sound scary, please note that anything stated in a medical term can sound scary. But we will continue to provide scientifically accurate information even when it doesn't sound too pleasant.
Causes  
RA is caused by your own immune system attacking your joints, especially the synovium (the synovium lines the entire inner surface of the joint) causing it to thicken. If not treated early, RA can eventually damage the cartilage and bone in the joint. 
But the exact reason behind this disease and why your immune system behaves this way is unknown.  
Symptoms
The various symptoms of RA are
Fatigue  

Fever  

Tender, warm and swollen joints  

Joint stiffness  

Loss of appetite  
They are more likely to affect your smaller joints first and then move onto the bigger ones.  
Please bear in mind that your symptoms do not have to be consistent and you may have "flares" when they get worse. 
When do you need surgical intervention?
There are various non-surgical treatments available.
Nonsteroidal anti-inflammatory drugs (NSAIDs) like Motrin or Ibuprofen  

Corticosteroids  

Physical Therapy  

Daily movement exercises
Contact Chennai Ortho Clinic to find the best solution for your arthritis issues.
On the off chance that these nonsurgical medicines don't soothe your pain and your rheumatoid joint pain keeps on advancing, you might be referred to an orthopaedic surgeon.
If RA has adversely affected your function, joint replacement surgery may be the only treatment option that will improve your function. 
At the point when you go through joint replacement surgery, the joint isn't really taken from your body, the pieces are simply supplanted to help it work to its best capacity.
Get in touch with Dr S. Arumugam, the best orthopaedic surgeon in Chennai to get the best results.
If you're battling arthritis for a long time, contact Chennai Ortho for help.