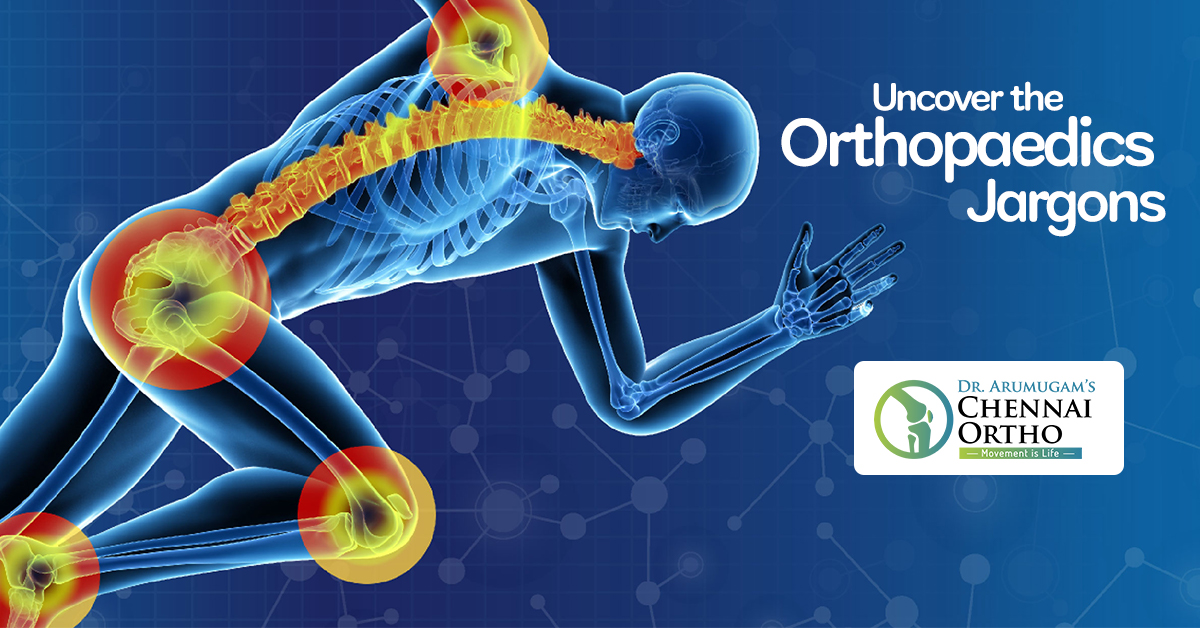 In today's time, there are many professional roles and terminologies under orthopedics that haven't come to light. Orthopedics is the medical specialty that cares for the musculoskeletal system. This includes taking care of the bones, joints, muscles, tendons, ligaments, and nerves that make the framework of our bodies. There are various other roles involved in the treatment of the musculoskeletal system that we still need to be aware of. Explore the different terminologies and professions under orthopedics.
Highlighting a few of them;
Osteopath 
Osteopaths are practitioners of osteopathy. I.e a kind of complementary medicine that accentuates physical manipulation of the bones, muscles, and tissues. They are fully trained and licensed physicians who not only emphasize on relieving pain and stress from the musculoskeletal system but also in improving the overall health. Osteopathic manipulations solve problems with joints and muscles by harnessing the body's own self-repairing potential.
Chiropractor
A chiropractor is a medical practitioner of complementary and alternative medicine that is concerned with the diagnosis and treatment of mechanical disorders of the musculoskeletal system, especially the spine. As the name "chiro" in greek means hands, the chiropractor is trained to treat diseases, pain, and injury predominantly by pressing the muscles of the back with hands to modify the positions of the bones and to restore mobility. They do not perform surgeries or prescribe medications and injections as they aren't trained in conventional medicine. 
Orthotist
Orthotist is a medical clinician responsible for performing orthotics which is defined as the science of developing and fitting surgical devices designed to activate or supplement a weakened or atrophied limb or function. They play a vital role in assisting the body to regain its ability to walk trouble-free and are consulted for a shoulder brace, or for insoles to relieve knee pain. Orthotists are trained to prescribe, design, fit and monitor orthoses. An orthosis is an externally applied device that is designed and fitted to the body to assist rehabilitation, control biomechanical alignment, protect and support an injury.
Podiatrist
A podiatrist is a healthcare professional who is trained and specialized for treating the foot, ankle, and lower extremity. They are also known as a podiatric physician or foot and ankle surgeon. They assist to improve mobility and treat conditions such as arthritis and soft-tissue and muscular pathologies as well as neurological and circulatory diseases as a result of bone and joint disorders. They advise on foot-related orthotics like insoles and arch supports that aid in knee condition recovery. They are also able to diagnose and treat foot injuries, infections and deformities (E.g Bunions) gained through playing sports or other physical activities.
Rheumatologist
Rheumatologists are medical doctors who are trained for diagnosis and therapy of rheumatic diseases. They treat inflammatory diseases that affect the joints, muscles, and bones causing pain, swelling, stiffness, and deformity all over the body, including knees and shoulders. They predominantly deal with immune-mediated disorders of the musculoskeletal system, arthritis, soft tissues, autoimmune diseases, vasculitides, and heritable connective tissue disorders.