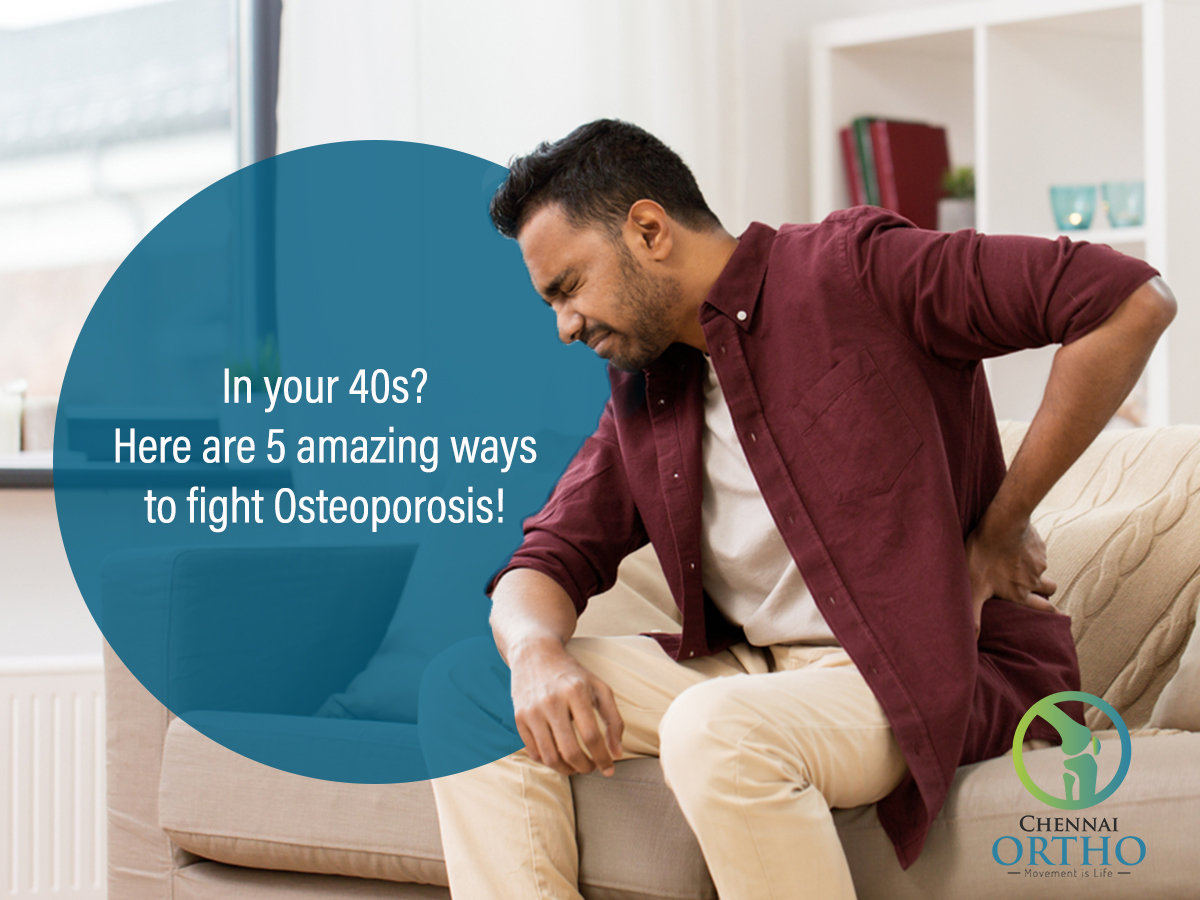 Check out these 5 ways to fight osteoporosis
We don't pay attention to our bone health unless a sudden knee or joint pain alarm us at our 40s. Lifestyle changes can make osteoporosis preventable. 
Osteoporosis is a condition where your bones become and prone to fractures easily. It is said to peep out at the 40s in both men and women. But, age is not the only risk factor. There are also other factors like hereditary, injury and change of life with women inclining them to bone disorders. So, is Osteoporosis preventable even if there many factors we can't change?
Yes, here are the five fundamentals to your Osteoporosis prevention routine.
Bid Adieu the lethargic in you
It is not that easy for anybody to be active like ants when they are over the 40s. But we have to accept the fact that the lifestyle's thrust on us calls for physical activities in mandatory to keep away diseases. It is believed from research that when the bones are stressed by bearing weight, they stimulate the bone-building osteoblasts. Therefore, to fight osteoporosis, keep your bones active by running, cycling or gymming. Here are other benefits exercise offers for people with joint pain. 
Food, the fundamental
Food has always been the best medicine for any kind of ailment. Calcium is an essential element that builds the components of bone like the blood vessels, marrow, hard and soft bones. For the fact that adult needs around 700 mg of calcium every day, it is suggested to stick to a balanced diet when you are fighting bone disorders.
Vitamin D the Vital
Did you know? Vitamin D from sunlight allows our body to absorb calcium. Lack of Vitamin D might lead to osteomalacia. It is characterized by brittle bones due to lack of mineralization. Therefore, getting out to get some sunshine and fresh air is of paramount importance especially if you have an inactive routine of being made to sit in one place for work.
Give up bad habits
We come across a lot of people relinquishing the habit of smoking and drinking when they reach their 40s. The fact is that they are keeping themselves alert from the fastly approaching diseases. Drinking gradually stops the pancreas from absorbing calcium and vitamin D and smoking cuts down the supply of blood to the bones. So, it is evident enough!
Know your bones
You might have sturdy bones even at your 40s. But it is advisable to be sure about it by having a periodical bone health check-up. It helps you to stay confident if your bones are healthy and also be cautious about welcoming any bone problems.
Before you go for a bone health examination, ensure that the doctor you have chosen is credential enough, experienced and has good patient reviews because it is your bones and they deserve the best. Chennai Ortho might look like ticking all your requirements with respect to the best orthopedic clinic in the city. Get here to know more!