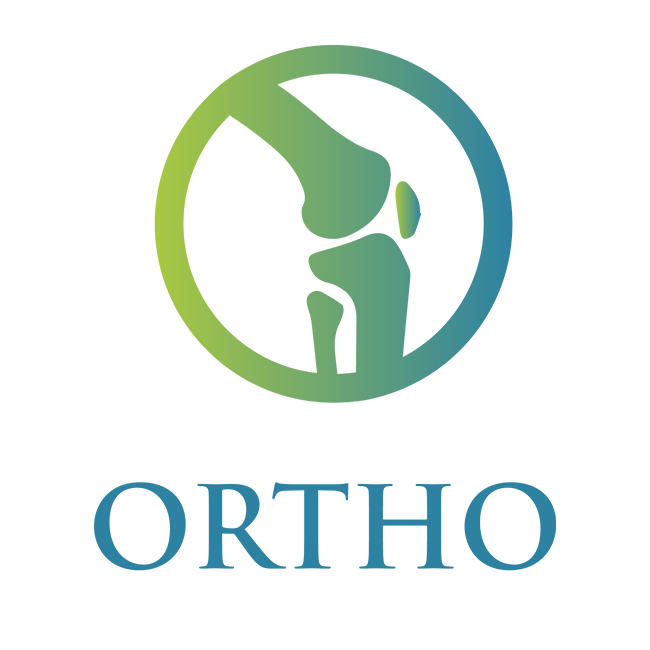 Welcome to Chennai Ortho
Offering specialized orthopedics to meet your needs
Successful Knee Replacements
"Dr Arumugam was Awarded the "Vocational Excellence Award" by the Rotary International"
"Awarded for his "Valuable Contributions" by Ungalukagha Charitable Trust by Dr K. Rosiah, former Governor of Tamil Nadu"
"Performed Total Knee Replacement Surgery which was telecasted live at the Arthroplasty conference held at Mumbai and Vapi"
"Performed the first of its kind GPS ( Guided personalised surgery) for Bilateral Total Knee Replacement at Chennai"
Get in Touch with our Experts
3000+ Successful Knee Replacements & 20+ Years of experience
What You Need to Know About Total Knee Replacement
Knee replacement surgery is otherwise known as knee arthroplasty and is only pursued in severely damaged or diseased knees.  Dr. Arumugam S is the best knee doctor in Chennai and has more than 25 years of experience as an orthopedic surgeon.
The surgery is most often performed due to advanced conditions such as osteoarthritis or osteoporosis.
In this procedure, the damaged parts of the kneecap, shin, and thigh bones are removed and replaced with a high-grade prosthesis made of various polymers, plastics, and metals. The result is greatly reduced pain and much-improved mobility.
While some people may have reservations about the procedure, the reality is that knee replacement surgery is one of the most common bone surgeries performed across the world.
Here are a few statistics from the Journal of Bone and Joint Surgery related to knee replacement surgery
Over 90% of knee replacement patients see a huge reduction in pain, as well as greatly improved mobility.
Experts expect knee replacement surgeries to total 3.5 million annually by 2030 – a growth rate of almost 700%.
By putting people back into the workplace and restoring their mobility, the economic and social value of a knee replacement surgery is almost double the cost of the procedure, in many cases. Read More
During hip replacement, a surgeon removes the damaged sections of your hip joint and replaces them with parts usually constructed of metal, ceramic and very hard plastic. This artificial joint (prosthesis) helps reduce pain and improve function.
Also called total hip arthroplasty, hip replacement surgery may be an option for you if your hip pain interferes with daily activities and more-conservative treatments haven't helped or are no longer effective. Arthritis damage is the most common reason to need hip replacement.
Why it's done
Conditions that can damage the hip joint, sometimes necessitating hip replacement surgery, include:
Osteoarthritis. Commonly known as wear-and-tear arthritis, osteoarthritis damages the slick cartilage that covers the ends of bones and helps joints move smoothly.
Rheumatoid arthritis. Caused by an overactive immune system, rheumatoid arthritis produces a type of inflammation that can erode cartilage and occasionally underlying bone, resulting in damaged and deformed joints.
Osteonecrosis. If there is inadequate blood supply to the ball portion of the hip joint, the bone may collapse and deform. Read More
Arthroscopy (ahr-THROS-kuh-pee) is a procedure for diagnosing and treating joint problems. A surgeon inserts a narrow tube attached to a fibre-optic video camera through a small incision — about the size of a buttonhole. The view inside your joint is transmitted to a high-definition video monitor.
Arthroscopy allows the surgeon to see inside your joint without making a large incision. Surgeons can even repair some types of joint damage during arthroscopy, with pencil-thin surgical instruments inserted through additional small incisions.
Risk
Arthroscopy is a very safe procedure and complications are uncommon. Problems may include:
Tissue or nerve damage. The placement and movement of the instruments within the joint can damage the joint's structures.
Infection. Any type of invasive surgery carries a risk of infection.
Blood clots. Rarely, procedures that last longer than an hour can increase the risk of blood clots developing in your legs or lungs. Read More
Know more about Trauma Surgery
What is Trauma Surgery?
Surgical treatment for injuries to the musculoskeletal system, such as fractures or dislocations and soft tissue injuries in the bones, joints and their associated structures that enable movements such as ligaments, tendons, muscles and nerves is Trauma Surgery.
Trauma can be low energy fractures (often seen in elderly patients) or multiple injuries caused by accidents. Bones and joint infection can sometimes require emergency treatment.
What are the commom procedure?
Joint Arthroscopy
Arthroscopy is a surgical procedure used to diagnose & treat problems inside joints by visualising. The term Arthroscopy literally means to "look within the joint".
During the procedure, the surgeon makes a small incision and inserts types of equipment that has a small lens and lighting to magnify and clearly show the structures inside a joint.
Bone Fracture Repair
Repairing broken bones using metal screws, pins, rods or plates and holding the bone in place. Several different techniques are used depending on the location, severity and type of fracture to ensure that the bones are stable and heal correctly while maintaining function. A bone graft may also be used where the bone has been shattered.
Arthroplasty
Replacement of damaged joints completely due to damage caused by osteoarthritis or rheumatoid arthritis. Knee and hip replacements are more commons.
General Repairs on Damaged Muscles or Tendons – Treatments for acute injuries due to trauma, or chronic injury due to progressive deterioration of tissues
Corrective Surgery
Patella (knee-cap) realignment. These procedures correct anatomical alignment that limits function and may cause long-term problems if left untreated. This surgery is usually carried out on babies and children who suffer from congenital deformities
If you've struggled with back pain for any length of time, you may be wondering if spine surgery is your only treatment option. Sometimes, surgery is the only treatment. However, there's good news. The vast majority of back problems can be remedied with non-surgical treatments—often referred to as non-surgical or conservative therapies.
Aging, improper body mechanics, trauma and structural abnormalities can injure your spine, leading to back pain and other symptoms such as leg pain and/or numbness or even leg weakness. Chronic back pain is a condition that generally requires a team of health professionals to diagnose and treat. Before resigning yourself to surgery, consider getting opinions from several spine specialists. This investment of time and information-gathering will help you make an informed treatment decision that will best support your lifestyle and desired level of physical activity.
Symptoms
Sudden onset of back pain
Standing or walking will usually make the pain worse
Lying on one's back makes the pain less intense
Limited spinal mobility
Height loss
Deformity and disability
Benefits of Spine Surgery
Often, the result is more than just a drop in pain. You may find:
You can move around better.
You're more physically fit.
Your mood improves.
You don't need to take as much pain medicine.
You can go back to work.
You're more productive at work. Read More
Book an Appointment
After getting his basic qualification from the reputed Annamalai University in Tamil Nadu, he got his orthopaedic training from Bombay (now Mumbai) and special training in Trauma and Ilizarov Fixator from Moscow's Sechenov University. Later he got his advanced training in a joint replacement from Australia.
He performs orthopaedic surgeries on both regular knees, high flexion knees and single as well as bilateral knees depending on the patients' requirements. He does knee/hip replacement surgeries using the most advanced prosthesis- which gives maximum ease and mobility for the patients.
He also performs revision joint replacement. Besides attending numerous conferences and seminars all over the world to upgrade himself Dr Arumugam also feels that his knowledge must be passed on to the future generation for which, he trains upcoming surgeons in the areas of his expertise. This is why he's the best knee doctor in Chennai
Successful
Knee Replacement
Get in Touch with our Experts
1000+ Successful Transplants & 10+ Years of experience
The specialists of Chennai Ortho have unique expertise and training to treat & cure all kinds of orthopaedic injuries & conditions. Only a few select hospitals in Chennai can match these capabilities.
Chennai Ortho is an innovative, highly specialised health system dedicated to advancing the health and transforming the lives of the people by offering them with meticulous care and warmth through excellent clinical quality proven for painless treatments and quick recovery.
Chennai Ortho is widely recognised as one of the experts in comprehensive orthopaedic services,  state-of-the-art medical technology coupled with experienced professionals providing world-class treatment.
Why Choose Chennai Ortho?
From routine checkups to the most advanced orthopedic procedures, our team of experts provide meticulous and all round treatments that put you on the road to recovery faster. Our team of surgeons specialize in orthopedic surgeries and treatment of injuries of the bones, muscles and ligaments in both adults and children. Moreover, Dr. Arumugam S has operated on thousands of patients till date and treated many more with non-surgical procedures. His patients have called him the best knee doctor in Chennai.
Successful Knee Replacements
Ananya is back to her spectacular dance performances and tennis matches, thanks to Chennai Ortho and Dr Arumugam who successfully diagnosed her knee Injury, gave the right treatments and put her on the road to recovery.
He was very gentle while communicating with her and made her feel at ease during treatments.
Frequently Asked Questions
How long do I have to exercise?
Please remember that you make your joint move around. The target is to have a good strength in the patient to allow for desired walking and other activities. For this a scheduled and proactive exercise schedule should be followed.
How long does recovery and rehabilitation take?
Generally patients have to spend maximum 3 to 5 days in the hospital after hip replacement surgery. Full recovery takes about 3 to 6 months; however, it depends on the type of surgery, your overall health, and your own participation in the success of your rehabilitation.
Does one require walker or stick support after joint replacement surgery?
Yes, one requires external support aids for 3-6 weeks after the operation. These walking aids are discarded in due course of time once muscle control improves.
Have a Query?
Get in touch with us!
Find the answers you need related to Ortho Problems
Book an Appointment